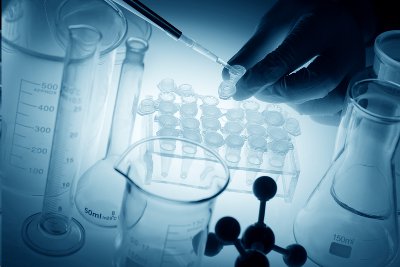 Known for being an industry that's always innovating and evolving, research is integral to the vaping community and there are several exciting research projects that have particularly grabbed our attention of late. Today we're going to share details of these projects with you, as well as letting you know which links you need to visit so you can stay up to date with each project's progress.
University College London Study
A team of professors and research fellows at UCL released a paper that was published in the British Medical Journal last month and garnered a lot of publicity both in the vaping community and the wider media. The paper focused on harm reduction in England and forms part of an annual survey the team carries out to look at harm reduction trends and success rates. Of course, in recent years these papers have included data on e-cigarette use, and this year the emphasis on vaping was higher than ever.
Some of the most notable findings including:
'Approximately 18,000 people have successfully switched to vaping during 2015.'
'Roughly 2.8 million people in England currently use e-cigarettes.'
The full paper and further peer review commentary can be found by reading the Association between electronic cigarette use and changes in quit attempts.
Vaping and Respiratory Function
Riccardo Polosa is a name that's probably familiar to those of you who take an active interest in vaping and harm reduction research. He's been part of numerous studies in the past and, last year, released an important paper that discussed the role e-cigarettes play both in harm reduction and improved lung function.
In the latest study he's involved with, a team of Italian and Canadian researchers have focused solely on lung function and how it's impact by vaping. The results were based on a year long trial that saw smokers switch to e-cigarettes that used 2.4%, 1.8% or 0% nicotine. Over the course of the year, the participants had their lung function recorded, as well as other symptoms, such as wheezing, coughing, chest pressure and shortness of breath.
At the end of the year, the participants were split into three groups: those who had fully switched to vaping, those who were both smoking and vaping, and those who stopped vaping and returned to smoking.
The results showed that large airway function remained unchanged but those who had switched to vaping showed 'huge improvements in small airway function'. There was also a reduction in coughing, phlegm production and shortness of breath in both groups that switched (or partially switched) to vaping. However, there were no improvements shown in the group that returned fully to smoking.
The American Council on Science and Health shared a great breakdown of the study and shared their thoughts about the positive results of the research in their paper called Benefits of Smoking Cessation or Harm Reduction by Vaping.
Vaping and Pregnancy
A common topic of discussion amongst vapers or those interested in switching to vaping is the impact vaping may or may not have during pregnancy. Up until this point there is little information out there about the effect vaping may have, which is why the upcoming research from the UK Centre for Tobacco and Alcohol Studies is set to be so exciting.
Numerous studies confirm that vaping is 95% safer but none of this research has focused on unborn children, so scientists are keen to study the effects of nicotine during pregnancy for further clarity.
It's a sensitive issue and one that must be treated with caution, so we're delighted to see a well-thought out study is currently being undertaken and will be following the results with interest. While the hope is that the results of the study are positive, vaping while pregnant is never recommended.
*
What do you think of the three studies that we've discussed above? Are you aware of any other research projects that you'd like us to discuss? If so, please send us your suggestions via our Facebook or Twitter pages and we'll be sure to include them in the future blog post.