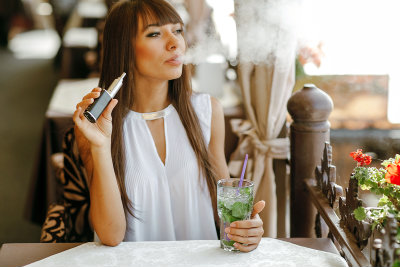 When vaping first hit the market nobody expected it to transcend beyond a consumer product and establish an exciting, caring community of supportive, like-minded people - maybe nobody expected it but we're sure glad it happened! We've blogged before about how proud we are to be involved with such a fantastic community and today we're sharing six UK-based vaping communities for you to join, ranging from online forums to three day events:
Planet of the Vapes (https://www.planetofthevapes.co.uk/forums)
This is the big one! Planet of the Vapes features regular news updates, vaping guides, reviews and more, but it's the forums that really help it to stand out. With sub forums dedicated to everything from social awareness to vape challenges, there's always an exciting conversation going on. Plus, the team behind the forum are some of the most friendly and welcoming members of the community.
If you are a new vaper who wanted to connect with fellow e-cigarette aficionados, this should be your first port of call.
UK Vapers (https://ukvapers.org)
Another forum that's dedicated to the UK vaping community, UK Vapers is a great place to visit if you're looking for a place to discuss technical issues or learn more about e-cigarettes. As well as their sub forums that are all about Sub-Ohm vaping and rebuildable atomisers, they also have separate forums dedicated to regional meet up groups and various vaping events that are taking place.
All About E-Cigarettes UK
Priding themselves on being totally independent, unaffiliated and unbiased, All About E-Cigarettes UK proudly put the needs of the community first and have regular discussions about activism, the representation of vaping in the media and also run a pretty nifty classifieds board.
Vaper Expo UK
After the success of this May's event, the Vaper Expo UK team have announced they'll be running a second event this year in October. The three day event is due to take place at Birmingham's NEC on October 14th - 16th. Tickets aren't on sale yet but keep an eye on the Vaper Expo website for details on ticket prices and exhibitor lists.
Vape Jam UK
Took place in April, this is one to add to your diary for next year. Comprising of three days, Vape Jam UK has one day solely dedicated to businesses and two days (usually the Saturday and Sunday) open to all vapers.
This year's event tripled in size, hosting almost 300 exhibitors, so who knows how much bigger 2017's event will be!
*
Are you planning on attending any vaping events this year? We'd love to hear how you get on so don't forget to tweet us at @V2CigsUK