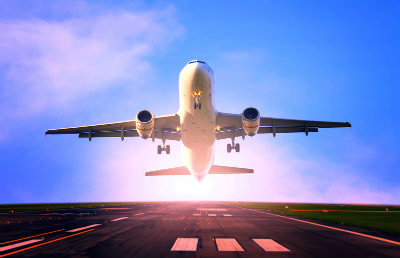 This week's blog post has been inspired by a couple of comments and messages we received over on our Facebook page, so thank you to everybody who's shared their experiences and sparked discussions about travelling as a vaper. Today we want to share more information about how to travel safely and efficiently with your e-cigarettes and what you need to know before flying with your vaping equipment.
The first thing you should be aware of is that every airline, airport and country has its own rules about e-cigarettes, so it's imperative that you check before you fly to avoid confiscation or fines when you reach your destination. In countries like Brazil, Singapore and the UAE it's illegal to use an e-cigarette and you could be met with a hefty fine - in Singapore it can be anything up to $5000!
So let's focus on flying with your e-cigarette. Depending on where you're jetting off to, you could have anything from an hour to a sixteen hour plane journey; unfortunately, vaping while on board is pretty much out of the question so you will need to plan accordingly. Fortunately, most airlines will allow you to take your e-cigarette with you in your hand luggage but every airline has a different restriction about exactly how much kit you can take with you - so always call ahead and ask to avoid extra stress at the airport.
It's usually acceptable to take one e-cig device with a couple of bottles of e-liquid that come in under the standard 100ml limit (remember to add these to your clear bag when you go through security). Anything larger than 100ml will need to be packed in your main luggage to be stowed in the cargo hold. Conversely, it's actually banned to pack e-cigarette batteries in hold luggage, so make sure your any batteries you're taking with you are secured in your hand luggage and switched off and disconnected before you head through security.
So now you know how to pack your vaping kit, what about using it at the airport? Things are a little more positive here, with many larger airports opening up vaping lounges (Heathrow was one of the first). Vapers will sometimes have no choice but to use their e-cigarette in the designated smoking areas and some airports even have a blanket ban on vaping (luckily this is becoming less and less common), so do take five minutes to familiarise yourself with the restrictions at each airport you'll be visiting on your trip.
If you're catching a connecting flight from an airport in a country that has a blanket ban on e-cigarettes, make sure you contact the airport before you leave to find out their policy on e-cigarettes - it's more than likely that you'll be absolutely fine but you don't want any nasty surprises that might add extra stress to your journey.
If you're looking to fly with your e-cigarette we hope you picked up some helpful information but please don't hesitate to get in touch with us on our Facebook or Twitter pages if you have any other questions - or if you just want to share your latest holiday photos of you and your vape soaking up the sun!