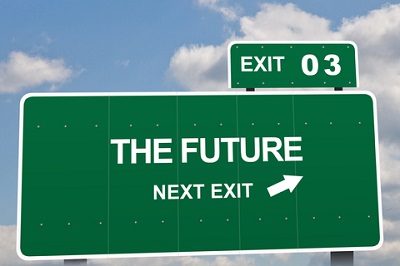 E-liquid manufacturer Totally Wicked has announced that they will be closing down their US operations in 2018. In fact, they have a very specific day already in mind. Owner Jason Malartsik was quoted saying, "August 18th 2018, our intention right now is that we're going to be out of business." That's a very candid and powerful statement from one of the larger e-liquid companies in America, but there's a very clear reason why.
That August 18th date is when the Food and Drug Administration (FDA) will officially ban vapour products that have not been approved by the government organisation. These new FDA rules aren't a surprise, as they were announced earlier this year. These new rules have set up a procedure whereby vaping companies need to go through a lengthy and costly process to have their products approved. In the meantime, vapour products that are already on the market can still be sold. But once that infamous date comes, things will change drastically.
The problem for companies like Totally Wicked and others, is that the FDA process is exceedingly expensive. By their own estimates, the FDA will force these companies to pay upwards of $300,000 (£240,000) for each item they sell. By that, they mean every single e-liquid flavour and every single nicotine variation of that flavour. As you can imagine, the costs for an e-liquid company like Totally Wicked will be enormous.
This move by the FDA can be understood as somewhat of a backlash against the lack of regulations up until this point for vapour products in America. In that sense, it's understandable that they would want vigorous testing of vapour products to ensure certain safety requirements. Yet, the fallout for companies that can't come up with that type of capital, is the prospect of mounting debts that they cannot overcome.
Totally Wicked UK Future Unclear
The good news is that none of this applies to the UK and Europe as a whole, as regulatory agencies have taken steps already and more stringent laws are already in place . They didn't take the steps the FDA did, of course, the results of which are quickly being seen.
This announcement by Totally Wicked of their impending closure, and subsequent firing of 50 employees, is all happening in America. Totally Wicked has a UK presence, and nothing was said about that in Mr. Malartsik's statements to the press. It's unclear what will happen to Totally Wicked UK when their US operations shut down.
Certainly, this may come as a shock to Totally Wicked customers who have come to rely on their e-liquid products. They'll need to look for alternatives, if they haven't begun already. Quality e-liquid is undeniably important if one is going to have a great vaping experience, and that is something we have always taken pride in with our own line of e-liquid. Especially for a person new to vaping, being able to get the right thickness of vapour, along with spectacular flavours, goes a long way to helping them make the switch.
It remains to be seen what will actually happen in America between now and when the new FDA rules come into effect, so a lot could change. However, the vapour industry in the US is facing some serious changes. There may very well be more companies that decide to shut down shop in anticipation of the new laws. Or there could be more that decide to stick it out. There may be some uncertainty, and we don't know exactly where it will lead us, but we're sure that vaping will adapt, as it has always done.