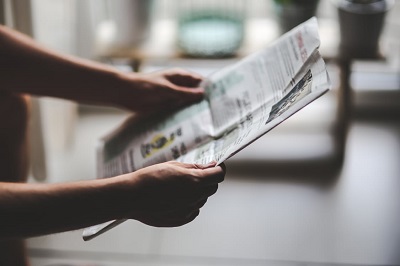 Spring has well and truly sprung and 2017 is flying by at an alarming rate. We'll be dusting off the Christmas decorations in no time! Well, maybe it's not flying by that fast but we can hardly believe we're over a quarter of the way through 2017 already.
As we head into spring we thought it would be the perfect time to take a look back at some of the biggest vaping stories that came to the forefront during the first three months of 2017.
Landmark Vaping Research
2017 has seen some landmark vaping studies releasing details of exciting research that confirms the harm reduction benefits vaping can offer.
In January we saw the University of Victoria release their 'Clearing the Air' report, which discussed the unfounded fears that vaping could act as a gateway to smoking.
Meanwhile, in February the NHS shared details of a study that involved 181 smokers and ex-smokers, which monitored levels of toxic chemicals and carcinogens in both current smokers and those who use either e-cigarettes or NRT. To see the extremely encouraging results you can see the fully study by visiting the link above.
A Hopeful Start for the UK
After a somewhat gloomy end to 2016 the UK has seen plenty of positive vaping stories this year, including the news that somebody in the UK switches to vaping every four minutes. There was also a story from Vape News Magazine about the boom of vape shops within the UK and ValueWalk shared a fascinating map that detailed the most vape-friendly cities in the UK.
Vaping is Not a Gateway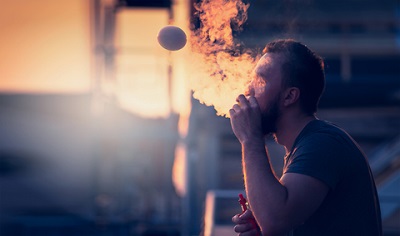 One of the biggest stories that's been gaining momentum since late last year is the ongoing debate about whether or not vaping can act as a gateway to renormalise smoking. While the evidence confirms vaping is not a gateway, there are still those who suggest it is, which is why it's so heartening to see so many research reports and studies stating that the gateway suggestion is unfounded.
Vaping and the Prison System
An interesting story that nobody predicted is the amount of media attention that has been given to attitudes to vaping within the prison system. Since the beginning of the year we've seen three separate stories spring up, starting with the initial news that vaping had been trialled at Guernsey prison and was due to be rolled out across other institutions.
This was followed last month by the news that prisoners in Ireland and prisoners in the Isle of Man would shortly gain access to vaping products in a move towards harm reduction.
iVape?
In another story that nobody could have guessed at the beginning of the year, it seems tech overlords Apple might be turning their attention to the vaping industry.
After rejecting new vaping apps that were submitted to the App Store in January 2017, Apple filed a patent at the end of the month that suggested they might be looking to launch a vaporiser in the near future. There has been no further news since but we're intrigued to see if there are any developments to this story.
In International News
Finally, let's end our round up with a look at some international vaping news that ranges from the exciting to the baffling. First up, one of the biggest stories of 2017 is the news that vaping has now been banned in Australia , a move that has been decried by vapers and scientists alike.
Looking closer to home at European vaping news, Iceland have begun drafting a bill to regulate vaping, Finland are planning to be the first European country to be tobacco-free by 2030 and in Bulgaria, one in every twenty people is now a daily vaper.
*
Based on the first three months of the year, it looks as though there's plenty more to come in 2017. After the introduction of the TPD in May 2017 we're expecting a lot of focus on legislation and the changing face of vaping as these regulations are rolled out across the countries in question.
Think our list is missing any key stories? Please let us know via Facebook or Twitter and we'll be sure to include them in our next news round-up.