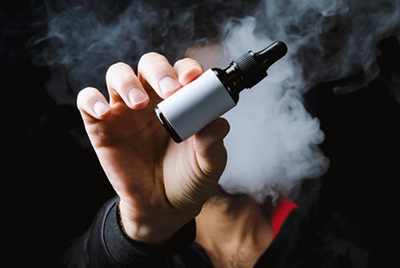 Important Information Regarding International Orders at V2 Cigs UK
Updated: 3rd December 2020
We are very sorry but we can no longer ship internationally from www.buyv2cigs.co.uk.
Please order from our new international site:
Here at V2 Cigs UK, we've happily served customers in the United States for many years. Recently, though, there's been an influx of new visitors who want to know if we can ship e-liquid from the UK to the US. So, why the sudden cause for asking?
That's because regulations in the US regarding pre-filled vaping cartridges and pods have recently changed. If you're here because you can no longer find your favourite flavour for your pod- or cartridge-based e-cigarette in local stores, we are happy to serve you. However, we are fully compliant with the law in terms of what products we'll ship to the United States.
In this article, we'll provide a brief rundown of the e-liquid products that we currently can and can't ship to the US. It is important that you check FSA rules around vaping products regulary though as the rules have changed a number of times over recent years.
What Vaping Products are Banned in the United States?
In the United States, there has been a massive influx in vaping among underaged teens over the past few years. As of 2019, more than 5 million teens vape – an enormous number for a product designed to help adult smokers quit. Teens overwhelmingly report using pod-based e-cigarettes, and they have frequently claimed in surveys that the availability of sweet e-liquid flavours is one of the primary reasons why they vape. To help combat teen vaping, the US government enacted a ban in early 2020 on all pre-filled e-cigarette cartridges and pods in flavours other than tobacco and menthol.
Bottled e-liquid – the type of vape juice that most adult vapers use in the United States – remains available in all flavours. Refillable cartridges and pods are also available for smaller vaping devices, enabling adults to switch to bottled e-liquids while continuing to use their existing cartridge- and pod-based e-cigarettes.
What E-Liquid Can We Ship to the US?
We offer a wider flavour selection than virtually every United States e-cigarette brand and can ship pre-filled cartridges from the UK to the US in seven different flavours. Those flavours are:
Red (Tobacco)
Congress (Tobacco)
Sahara (Tobacco)
Gold (Tobacco)
Black (Tobacco)
Menthol (Menthol)
Bold Leaf Menthol (Menthol)
Our Vapour2 Classic and Vapour2 EX Series e-cigarettes use the popular KR-808 threading type. If you use an e-cigarette with threaded cartridges, our cartridges may work with your existing e-cigarette batteries. If you're not sure, our Universal E-Cig Adapter enables our cartridges to work with many popular brands including South Beach Smoke and Green Smoke. Alternatively, shop our selection of e-cigarette starter kits and get some new batteries to go with your purchase.
We can also ship bottled e-liquid to the US in all of our flavours, and our refillable cartridges make it easy to use Vapour2 Platinum e-liquids with the Vapour2 e-cigarette or other brands.
What E-Liquid Can't We Ship to the US?
Due to current federal regulations, we are unable to ship pre-filled e-cigarette cartridges to the United States in the following flavours:
Peppermint (Menthol)
Menthol Tea (Menthol)
Grape (Fruity)
Cherry (Fruity)
Vanilla (Fruity)
Chocolate (Sweet)
Coffee (Sweet)
Cola (Sweet)
Our US Shipping Policies
At V2 Cigs UK, we strive to get your order to your door as quickly as possible – no matter where you are. You can read more about our shipping policies on its designated page too.
If you order before 4:00 PM (UK time) on a business day, we'll ship your order the same day. All other orders will be dispatched the following business day. We charge a flat rate of just £11.95 for tracked shipping to the United States on all orders under £99.00; orders order £99.00 receive tracked shipping to the United States for free.
Many e-cigarette brands have fallen by the wayside in the United States, but we are still ready and happy to serve you here at V2 Cigs UK. Don't hesitate to contact us if you have a question that isn't answered here.