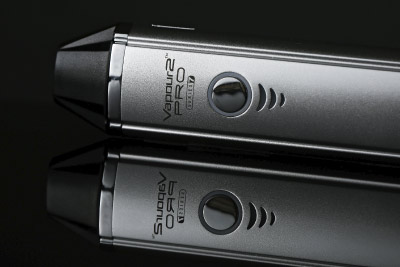 If you ever find that your Vapour2 PRO Series 7 is not responding properly when you press the button for any number of its commands there are a number of steps you can follow to get in back up running and ready to use in no time.
How to Reset your PRO Series 3 or 7 Vaporizer
Firstly, ensure the Pro is fully charged by leaving it on charge overnight - remove the cartridge.
1.Connect to the mains via the charging cable. Cycle the device on and off by pressing the button 3 times in quick repetition. Do this twice so that it cycles on and off twice leaving the device in the 'On' mode. Replace the cartridge and check it works.
2.If that does not work – whilst the Pro is in standby mode ( i.e. the device is on, but the button is not depressed yet) briefly hold the button down in the "vape" position whilst at the same time dropping in the e-liquid cart so the cart connects to the power whilst it is on.
And if you need any help please call our customer services team on 01733 555 555 or email us at help@buyv2cigs.co.uk.