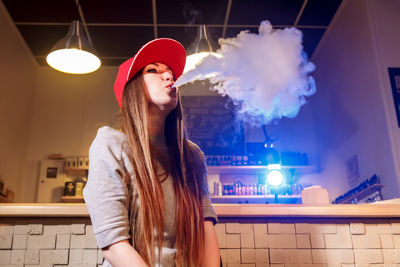 When we think of vaping and e-cigarettes, there may be a few thoughts that spring to the forefront of our minds. A great way to help you to stop smoking cigarettes", you may say, "why of course!" we retort gleefully, but what we're really getting at today is the undeniable trend of cloud chasing. From their embryonic inception in the chamber of your favourite vaping device, to the thick plume of vapour discharged into the ether, cloud chasing has certainly become synonymous with vaping for core-factions of the vapers' community.
Like with any cultural phenomenon, sub-trends develop, with no real necessary benefit or reason - it's a sub-cultural inevitability. Akin to Vivienne Westwood's stamp on punk fashion, the glitzy tricks that footballers perform or even abstract art - trends evolve from the core of cultures with added imagination and innovation from those within.
Why clouds? The metamorphic form of smoke and vapour holds an unquestionable enchantment to the observer. We've all spent time looking to the skies to identify shapes of animals and objects in the sky. It's an un-wielding fascination of the human race, an inherent calling even.
It really is no wonder that when it comes to vaping devices, cloud chasing has become a trend amongst users. Dancing from our devices with freedom, free-flowing into the air, metamorphosed and manipulated by subtle changes via a prod in the cheek with one's finger - it's an art-form in itself.
"So what's going to make my cloud bigger than yours?" you ask. Well it's down to a number of variables, namely, the type of e-liquid you use, as well as the type of device you are using to deliver your liquid to its vaporised state.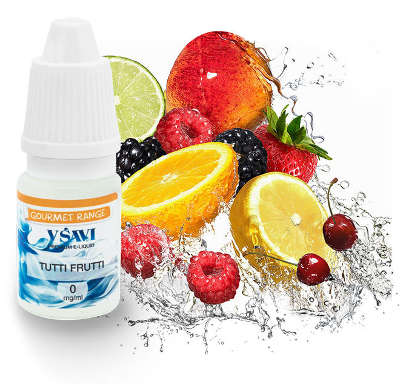 VG E-LIQUIDS
Thee-liquid juice that you use to create clouds will typically include either PG (propylene glycol)or VG (vegetable glycerine) liquid and in some cases both. So what is the PG vs VG debate and what does it mean? PG is a synthetic substance that e-liquid manufacturers use to emulate the 'throat-hit', typically associated with smoking - a common requirement for ex-smokers in helping them make the move to e-cigs, However, where PG provides a 'throat-hit', it seriously lacks on the vapour front. VG is an altogether thicker and more robust substance which is great for creating huge clouds. Whilst with some VG based liquids you may experience less of a throat hit, the VSAVI 100% VG e-liquid range has been formulated to release your favourite flavours as well as releasing thick clouds of vapour ensuring you enjoy maximum flavour as well as maximum cloud size.
VG VAPORIZERS
Due to the thickness and viscosity of VG, a common complaint is the effect the liquid has on coils and wicks as well as the general durability of devices that VG liquids are being used in. It's important to factor this in if you're serious about cloud chasing but don't want to burn a whole through your pocket due to various devices that just aren't really doing the trick. One such device to combat such a conundrum is the highly impressive Vapour2 TRINITY vaporiser. Interchangeable atomisers allow you to tailor the resistance of your device depending on whether you're using a VG or PG based e-liquid. Customise the voltage and temperature to develop your favourite vaping experience and create clouds to the envy of your fellow chasers.
So what are you waiting for cloud chaser? VG-up and chase away.