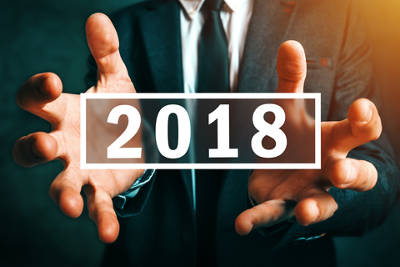 First and foremost, welcome to 2018. We hope you all had a great New Year's Eve (and didn't overindulge too much!) and are raring to hit the ground running and get January off to a great start. We loved the Christmas break and taking some time to recharge but now 2018 has arrived we're excited to roll up our sleeves and get stuck into what the coming twelve months have planned.
In keeping with the idea of new starts and blank slates, today we're focusing on how to stay motivated and help healthy habits stick. We're sure you all have some New Year's resolutions you're looking to achieve (perhaps you were even inspired by some of our ideas in last week's post) so we've pulled together six helpful hints to keep you on track and help you stay focused on your goals.
In the tips we'll be sharing below we'll be using switching to vaping as the example but you'll find that you can switch in any of your resolutions for 2018 and the tips will be just as effective.
MICRO GOALS
The principle of micro goals is that you take small steps that add up to big victories. While the singular task of 'switch to vaping' can be overwhelming, if you break the resolution down into bite-sized pieces you'll find it much easier to tackle the change step by step.
Micro goals help to take the fear of starting out of a life-changing resolution.
Example: Take a page in a notebook and title it 'Switch to Vaping'. Underneath that break the overall resolution into ten or so micro resolutions so you can work through them one by one. Micro goals might include small steps like:
Purchase a starter kit
Research nicotine strengths and order first e-liquids
Read up on vaping health and safety
Switch to vaping for 12 hours
Switch for vaping for a whole day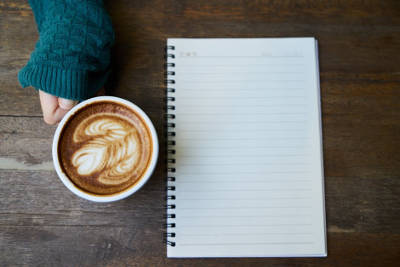 REWARD SUCESSES
It's very easy to get caught up in achieving goal after goal and forgetting to take a moment to pause and revel in the success you've had so far. Progress often gets pushed aside in favour of more progress but we urge you to slow down, take stock of each micro goal that you achieve and make sure you give yourself a little reward every time you tick a goal off of your list.
They don't have to be huge rewards but a little something to give yourself a pat on the back is a great way to stay motivated.
Example: Go through your list of micro goals and write down a small reward or treat next to each goal, then when you achieve the goal you get the reward - simple. Maybe you treat yourself a new e-liquid flavour after you've switched to vaping for a whole day, or after purchasing your first starter kit you might reward yourself by cooking yourself your favourite dinner (or roping in a loved one to do it for you!).
CHECK IN OFTEN
As we touched on in the point above, it can be easy to lose focus and forget how far you've come when making a big life change like switching to vaping. We can get too focused on the final goal and feel disheartened if it's taking longer than we imagined. Try to be kind to yourself and remember that slow and steady wins the race.
Example: Once a week go back to your original list of goals and look at the progress you've made so far. Sometimes it's hard to remember how far you've come so having that visual reminder of goals crossed off of a page will help you realise how much you've already achieved.
HOLD YOURSELF ACCOUNTABLE
This one is so important and is easier for some people than others, so if this is something you know you struggle with then put extra focus on holding yourself accountable for your success. Think about times you've succeeded in the past and work out how you kept yourself motivated - are you somebody who sticks to a goal as soon as it's written down? Do you achieve more if you tell friends and family your plans? Do you do well if you celebrate your successes with like minded people on social media?
Find the strategy that's worked for you in the past and apply it to this resolution.
Example: If you've previously achieved a resolution by posting weekly updates on a blog or social media then try the same here. Make it a Sunday night tradition to post a short round up of your progress on your Facebook or Twitter to keep you focused on your goal - if you feel your resolve weaken during the week then the thought of that Sunday night update will help you pull through and stay motivated.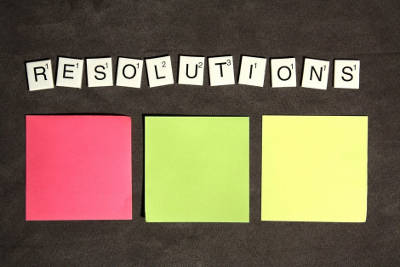 REMEMBER WHY YOU STARTED
As we reach the end of January and the excitement of the new year begins to fade it's all too common for us to give up on our goals and settle back into the bad habits we were so keen to overcome. When you feel discouraged or like giving up, take a moment to think about why you wanted to make this lifestyle change in the first place.
Example: When you first set your resolution add a short list of all of the reasons why you're setting this goal and why it's important to you. When times are tough, read back over this list and focus on why you made these changes in the first place.
ENJOY THE PROCESS
It's easy to fall into the school of thought that resolutions and life changes are punishments for previous unhealthy behaviour but this is an unhelpful way of thinking. Remember, you're doing an amazing thing by taking steps to improve your lifestyle and create healthy habits so this should be a positive journey.
We're not denying that making lifestyle changes isn't hard at times (we know first hand how much of a test it can be!) but try to find the joy in your resolutions wherever you can. Is it a health change you've noticed? A boost in your energy levels? An overall improvement in your mood? Whatever positive moments you notice, allow yourself to enjoy each and every one of them.
Example: Have you noticed a richer sense of taste after you've switched to vaping? Celebrate this by indulging in your favourite meal that you couldn't taste as well previously.
*
However fast or slow your progress is, you should be proud of yourself every day that you resolve to achieve your goals - whether they're vape-related or not.
There's a reason why you made these resolutions and it's important to focus on these reasons when you feel your motivation start to slide. It's also good to remember that everybody's motivation fails on occasion and one step backwards doesn't mean all of your progress is undone. The path to success is rarely a straight line!
If you have any questions about our vaping products, switching to vaping or just want to let us know how you're getting on with your resolutions then don't hesitate get in touch with our team of vaping experts or send us a message on Facebook or Twitter.