We've blogged previously about how you can create your own personalised e liquid blends at home with our Platinum E-Liquids so today we're back with another instalment that focuses on light, fruity flavours that are perfect for spring.
In case you didn't get a chance to read our last blog post on creating your own e liquid blends, we're going to share our guide to mixing basics below before we delve into the recipes themselves.
Mixing Basics
Before you begin, something to bear in mind is the nicotine levels that you're going to mix together. For the most consistent results, choose two (or three, if you're feeling adventurous!) liquids that have the same nicotine level before you create your e-liquid cocktail. It's also worth noting that you'll always get a better result if you mix e-liquids from the same brand, as each company uses a slightly different ratio of ingredients that can impact the taste of your e-liquid blend.
So, where do you start? We suggest starting off by choosing flavours that you know will blend well together. It's best to start off simple, so a 50/50 blend of two e-liquids is an easy way to get used to creating your own flavour.
Look at the flavours you already have in your stash and decide which two will complement each other best and taste delicious at the same time - something like a 50/50 Chocolate and Peppermint blend will have the familiar flavour of dinner mints; perfect for that after dinner vape. Another popular first-time cocktail is Cherry Coke, which (as you'd expect) combines both Cola and Cherry.
Once you're confident mixing flavours then you can start playing around with ratios to create your perfect blend. Is a 50/50 Chocolate/Peppermint blend a little too heavy on the minty flavour? Try scaling back to 70/30 and see if that's more to your taste. The joy of mixing flavours is that you have full control and can cater to your exact preferences.
Our top tip is to keep a little notebook handy when you start blending your own flavours. That way you can jot down the exact ratio that really hits the spot so you can recreate it time and time again, without trying to guess exactly what you did the time before that made it taste so great.
Now we've recapped how to blend your own recipes at home, we want to share four of our favourite e liquid blends for spring that you can make with your favourite V2 e liquids.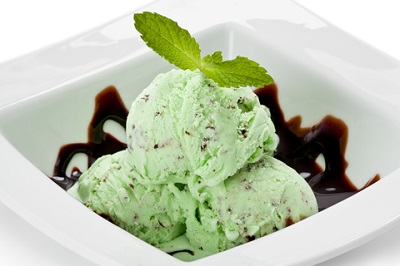 Peppermint
Mint Choc Chip Ice Cream
(The perfect accompaniment to sunny afternoons in the garden)
Blend:
0.05ml V2 Platinum E-Liquid Peppermint
0.02ml V2 Platinum E-Liquid Chocolate
0.02ml V2 Platinum E-Liquid Vanilla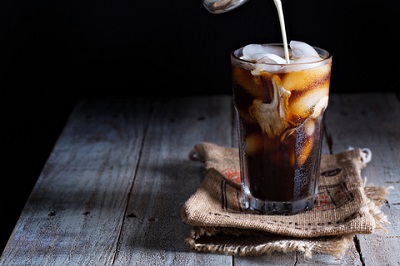 Coffee
Frappuccino
(Move aside, Unicorn Frappes)
Blend:
0.05ml V2 Platinum E-Liquid Coffee
0.03ml V2 Platinum E-Liquid Vanilla
0.01ml V2 Platinum E-Liquid Chocolate
Cherry
Sweet Cherry Pie
(Goes excellently with a fine cup of coffee)
Blend:
0.05ml V2 Platinum E-Liquid Cherry
0.04ml V2 Platinum E-Liquid Vanilla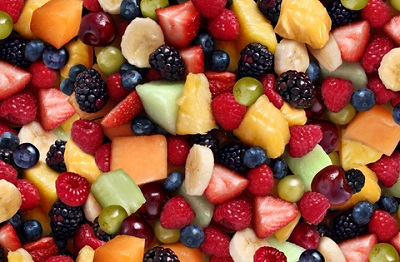 Grape
Fruit Cocktail
(A springtime staple)
Blend:
0.05ml V2 Platinum E-Liquid Grape
0.04ml V2 Platinum E-Liquid Cherry
*
To prepare any of the above recipes simply take a clean EX Blank, use the drip gauge labelled in ml to measure out the ingredients the recipe calls for, then let the wick soak for a few minutes. After that, all you need to do is sit back and enjoy your personalised e-liquid blend.
Do let us know how you get on with these recipes if you decide to try any, we'd love to hear what you think!