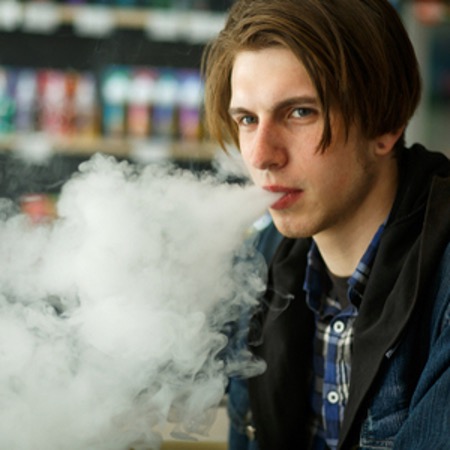 There are a lot of misconceptions out there around the world of vaping, which leads to a lot of questions about the safety of vaping and e-cigarettes. Fortunately for UK vapers or those purchasing their products from UK-based manufacturers and suppliers, the European, and by extension, UK vape markets are highly regulated to ensure the safety of both users and those around them. UK laws around vaping and e-liquids are put in place by the Tobacco and Related Products Regulations, or TRPR, and come from the EU Tobacco Products Directive (TPD), which is responsible for regulating substances like these for the whole of the EU. When the UK leaves the EU, it is very unlikely that any of these restrictions will be dropped or loosened.
Currently, the MHRA (Medicines and Healthcare products Regulatory Agency) have to be notified about all new e-cigarettes and e-liquids to be sold in the UK.
What is in Your E-Liquid?
E-liquids, in particular, are under very strict regulations, as they are the part of your vape that is inhaled. The vast majority of e-liquids are made up of four basic ingredients:
Nicotine.
Flavourings.
Propylene glycol.
Vegetable glycerin.

Under the umbrella of vape flavourings, there are many different compounds that can be used to create the wide range of flavours available today on the vape market, though they are all required to be approved for human consumption before they can be included in your e-liquids. E-liquids in the UK cannot contain more than 20mg/ml (2% in a 10ml bottle) of nicotine, and certain ingredients such as colourings and stimulants like caffeine and taurine were banned from e-liquids sold in the UK in 2016.
The packaging your e-liquids come in are also subject to some strict regulations, including minimum safety standards to prevent tampering, the restricted volume of containers and specific labelling and warning requirements. Any e-liquid that contains nicotine also has to have child-resistant packaging.
Is My E-Cigarette Safe?
In recent years there have been a few big headlines about vapes and e-cigarettes exploding and harming their users. This has happened in the past, and is possible, as an e-cigarette is an electronic device the same as a torch, TV remote, phone or laptop! However, it's important to know that this will only happen if your vape device has not been put together with a high level of quality control or looked after properly.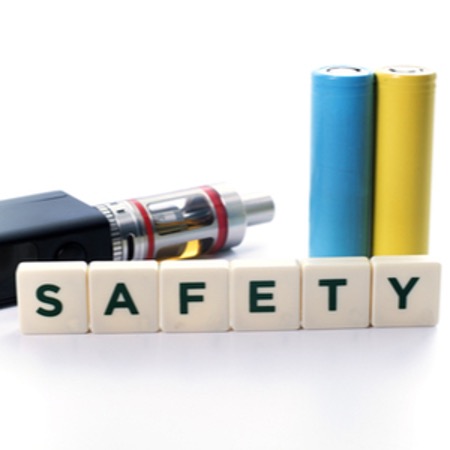 When it comes to rechargeable electronics like e-cigarettes, every region or country has their own standards or regulations when it comes to making these kinds of devices, so you should always make sure to purchase your vape pen, vape mod or e-cigarette from a reliable and reputable supplier that you know and trust. This will help reduce the likelihood of any electrical faults, sparks, battery leakage or any other issues which might cause your e-cigarette to break or become damaged. It's also very important for you to always use the charger that comes with your e-cigarette and not any others. This will help to keep your batteries as safe and healthy as possible and reduce the chance of any issues with your vape device. However, e-cigarettes should be made with the same kind of standards as mobile phones, tablets, laptops, smartwatches and other rechargeable electronics - if you're not sure, contact your manufacturer to be on the safe side.

E-cigarette chambers are also restricted to a volume of 2ml or less before they need to be refilled, to prevent users from vaping continuously or too often.
Vaping and Young People: What are the Rules
One of the big points of conversation today when it comes to vaping is regarding young people and teenagers, who (particularly in the US) have taken up vaping in concerning numbers. While they are much safer than smoking traditional tobacco cigarettes, e-cigarettes and e-liquids are still usually a nicotine-containing substance, which can impact on brain function in young people and become highly addictive very quickly.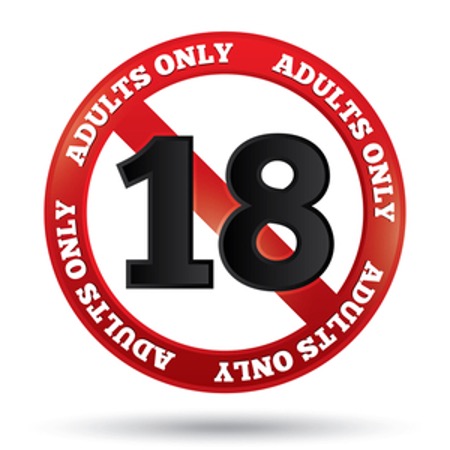 There is a lot of concern about how e-cigarettes and vapes are regulated with regards to young people, but the rules in the UK are very clear. E-cigarettes and e-liquids are a restricted substance, in the same way traditional tobacco cigarettes and alcohol are, for example. This means that nicotine-based e-liquids (including freebase nicotine, nicotine salts and pre-filled pods) and e-cigarette devices (including vape pens, "cig-a-like" devices, vape mods and more) are strictly prohibited for sale to anyone under the age of 18, and if you look under 25 while purchasing, you'll be asked for a valid ID. Like cigarettes and alcohol, you also aren't allowed to purchase e-liquids or vape devices for anyone else under the age of 18, and shops that do sell vape products to underage customers, or who don't ask for ID when required, can be hit with a fine of up to £2,500.
There are also certain restrictions around who vape manufacturers and suppliers can market to. In the US, vaping giant Juul has been the subject of several legal battles as they were accused of targeting their advertising towards young people who don't smoke or vape, as opposed to existing vapers and smokers looking to quit with the help of e-cigarettes. Like cigarette companies, vapes can't be advertised in magazines and newspapers and are restricted on digital platforms, while digital advertising giants like Facebook and Google have their own restrictions on what can and can't be advertised, which are usually even more stringent than the legal guidelines.
There is a huge amount of regulation around vaping, designed to prevent young people from taking up vaping, but also to protect current vapers or smokers looking to quit using e-cigarettes from poor quality products which might be detrimental to their health. If you're ever unsure about the safety of your e-liquids or e-cigarettes, do not use them and contact your supplier immediately.
To find out more about vaping safely or to get started on your vape journey with one of the UK's most trusted suppliers, take a look at our range of beginner-friendly vapes or get in touch with our friendly and knowledgeable support team!