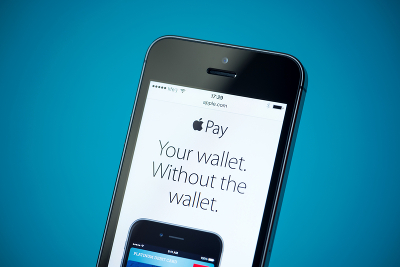 At V2 Cigs it's important to us that we provide you with the best experience at every stage of your order: from browsing our website to enjoying your new products. We're always looking to implement new features that will make it even easier for you to order your favourite vaping products, which is why we're excited to announce that Apple Pay is now available on our website as a payment method.
As of now, you can check out using Apple Pay for any orders you place via our website but this hasn't yet been rolled out for orders made through our app. If you've checked out using Apple Pay please do comment below to let us know how your experience was - it should be quicker and more straight-forward than ever before.
For those who haven't used Apple Pay before, the service forms Apple's version of a mobile wallet. As the name suggests, a mobile wallet is an app that uses stored credit card details to enable you to pay for orders both online and in shops. It's a more convenient way of shopping, allowing you to pay for transactions using your iPhone or Apple Watch, making it particularly useful for those who are shopping on the go.
Mobile wallets have been around in various forms for years now but it's only in the last few years that we've begun to adopt them into daily life. Concerns about security and ease of use were raised initially (as is often the case when new technology is debuted) but the relaunched Apple Pay is more streamlined than ever and it's exciting integration with products many of us use on a daily basis has made the service surge in popularity.
We hope that you enjoy this new payment method and it enhances your experience with V2 Cigs, so please do let us know any feedback you have about Apple Pay in the comments below. We'd love to know what you think about mobile wallets, if you already use them and, if not, if it's something you'll now be considering.