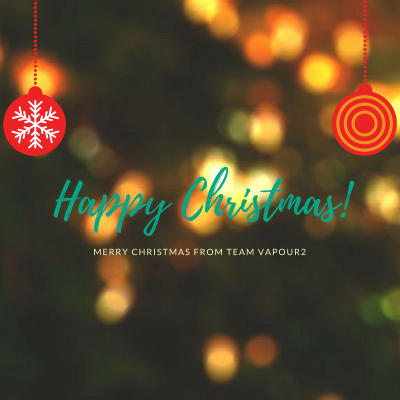 The decorations are hung, the presents are wrapped and the wine is ready to be mulled - Christmas is just around the corner!
With just a few days to go until the big day is here we wanted to take today's blog post to wish each and every one of you a very merry Christmas, and even if you don't celebrate Christmas itself we hope you all have a wonderful day of relaxation and fun with your nearest and dearest.
With that said, we know that Christmas can be a lonely time of year for some so we wanted to take a moment to highlight the #JoinIn campaign that's running again this year on Twitter. The #JoinIn hashtag was created by comedian Sarah Millican to give those who are spending Christmas alone or find it a difficult time of year a place to come together virtually and make the day less lonely. To get involved simply head over to Twitter, search for the hashtag #JoinIn and, well, join in!
Now we want to say a huge thank you to all of our Vapour2 customers and followers on social media for making this such a fantastic year. We've launched a number of new products and we're incredibly grateful for the support you've given them and continue to give us with each new release.
We've been very proud to bring you these new products, which include: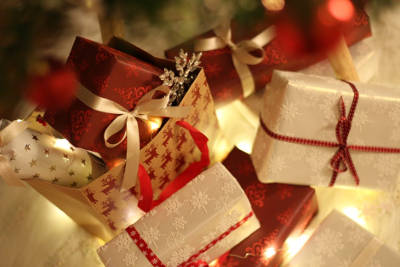 It's been a busy year for vaping news - we think you'll agree. Time has flown since last year's seasonal vaping post. With vaping being included in this year's Stoptober campaign, the UK government being urged to back a year-round vaping campaign and the TPD coming into effect in May, there's been plenty for us to discuss with you all.
We've loved having discussions with you on our Facebook and Twitter pages about all the latest news and developments from the world of vaping and we're excited to keep the conversation going in 2018. Don't forget you can always leave us your comments or questions about vaping or Vapour2 products, or even if you've seen a particularly fluffy dog on the way to work - we're all ears.
All that's left to say is that we hope you have a very happy Christmas, enjoy overindulging on mince pies and we'll see you back here next week for some much needed New Year's Resolution motivation!