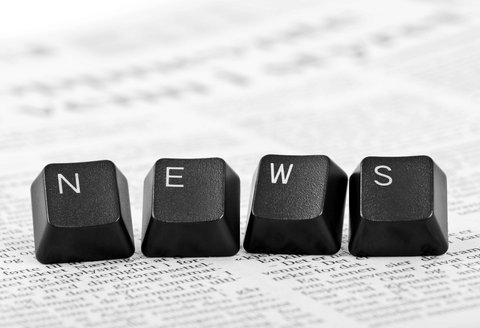 Another month is almost over, can you believe it? It seems like only yesterday we were setting New Year's resolutions and now we're looking towards the end of 2016. We'll be waving goodbye to October in a few days so it's the perfect time to round up the biggest news stories of the month in one handy post, so you can catch up on any vaping stories that you've missed.
On the Blog:
We kicked off October by sharing some of our top money saving tips for vapers. While switching to vaping can save you a whole heap of cash, there are so many exciting products to try that you might find yourself needing to stick to a budget, which is where our top tips should help you out.
Next up, we discussed some of the most exciting vaping research projects that are taking place around the globe. The research we discuss in the post includes: a project headed up by UCL looked at the impact switching to vaping can have on health, Riccardo Polosa was part of a research team who studied vaping and respiratory function, and a team from the UK Centre for Tobacco and Alcohol Studies are looking into the impact vaping may or may not have on pregnancy.
Finally, we had some exciting news to share last week: Apple Pay has arrived at V2! We're delighted with this new payment method and hope you enjoy it too.
In the News:
As always, we've seen some interesting news stories spring up about vaping over the last four weeks so, just in case you missed any, here are the highlights:
- Planet of the Vapes shared an interesting discussion about the Global Tobacco and Nicotine Forum 2016 .
- The Indian Express released an article sharing the news that Indian researchers concluded that ' vaping has the capacity to save lives '.
- Additional research into the toxicity levels in e-cigarette emissions concurs with the Royal College of Physicians that the emissions are 95% less harmful.
- The grassroots organisation, Right to Vape, began a road tour of the USA to promote the positive impact vaping can have.
What's Next?:
Now November is almost here it's time for the Christmas countdown to begin. Whether you're ready for it or not, Christmas is under two months away and the festivities will soon be arriving in the shape of gift giving guides and Christmas product releases. Keep your eyes peeled for a gift guide hitting the blog in the next few weeks and, in even more exciting news, we may be able to share a little bit more information about our upcoming product. If you follow us on social media you might have spotted a sneak peek in recent weeks but as soon as we have more news, we'll be sure to share it with you here.
That's all from us this week, so we wish you all a safe Halloween and we'll be back next week with another new post about all things vaping.