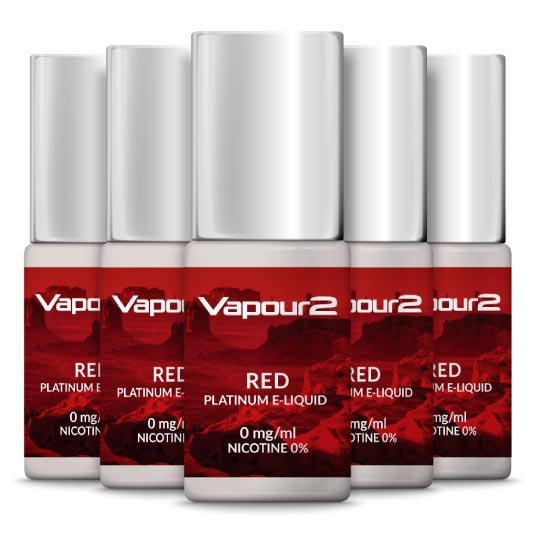 How to Spot Premium E-Liquid
You may have seen the term "premium e-liquid" bandied about quite a lot. It seems that everyone likes to call their own e-liquid premium, and often that is just a descriptive term that has no connection to anything at all. That doesn't mean there aren't premium e-liquids out there. The problem is that consumers will have a hard time spotting real premium e-liquid and differentiating with sub-par e-liquid. It's a question we're asked a lot, so we feel that we have a pretty good handle on it. Here are the three things we think you should look for.
Flavour
It isn't hard to make e-liquid – but it is hard to make really tasty e-liquid. The formation of flavours is a long and arduous process that ideally is in the hands of a mixologist. Flavour mixologists for e-liquid are similar to those in the food industry. When creating a new flavour, you need to understand how flavours interact with each other and how to arrive at your desired result. This is a process that can make or break an e-liquid flavour. The only real way to spot this is to give it a try. If you're unsure about a brand, you'll get a good indication that they are proud of their products if they have a sampler pack. Purchasing a sampler pack lets you try out different flavours and that will allow you to spot premium e-liquid in a hands-on fashion. We offer sampler packs for both our classic cartridges, as well as for our EX series cartridges.
Transparency
This is the absolute first thing we would look for when purchasing a so-called premium e-liquid. If you're purchasing e-juice, you want to know that the company you are buying from completely stands behind their product. If they aren't transparent with what is actually in what you are buying, then they aren't selling you premium e-liquid. Make sure that you can find a full list of ingredients, even if you don't understand all of them. It's one thing we have done from the beginning.
Safety
Along with knowing exactly what is in your e-liquid, you'll want to know that everything is being prepared in a safe manner. Bigger brands that have a veteran presence are likely to be doing things the right way, but always feel free to ask. One great indicator that safety is being taken seriously is if the company has batch test results readily available. They should be batch testing all of their e-liquid, and by providing these results to the public, it shows how confident they are in their safety standards.
Pass the Test
These would be the first three indicators that you are dealing with a premium e-liquid, and not just another brand that claims they are one. Of course, you can go a step further with any of these and scrutinise them in different angles, but you'll want to start with these three.
If you aren't sure if the e-liquid you are looking at passes these three tests, another way to help sift out sub-par e-juice is to understand who the popular brands are. There's usually a reason that brands will have a high number of followers, or a great deal of positive reviews. It's because they know what they are doing, are creating premium products, and thus have attracted a loyal fanbase. If anything, have a look at what real users of these products are saying about them. If a company feels confident in their products, they'll place customer reviews directly on their website like we do. This is another transparency indicator, but you can simply consider it an extra tip for how to spot premium e-liquid. Good luck and choose wisely!