When it comes to vaping, it's almost impossible to avoid Juul branded products. First launched in 2017, the company has quickly set out its stall as a lifestyle brand that offers a one-size-fits all-vape product. But with reviews criticising the battery life, usability, and overall cost of the product; it's easy to find yourself turning to other brands on the market.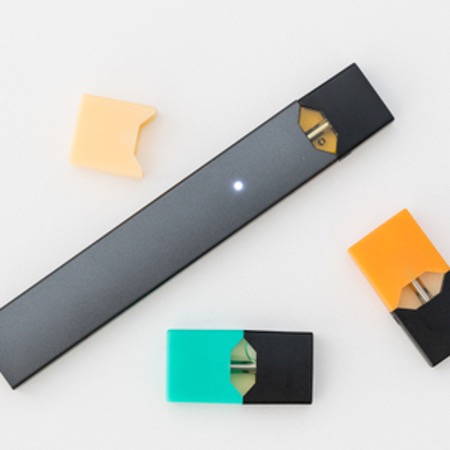 Juul is particularly popular in the US, where it has made a splash with young people in particular, due to its small size, simple to use controls and stylish casing, as well as the huge range of e-liquid flavours available. The company's initial marketing campaigns were also heavily geared towards teenagers and young people, something they have been heavily criticised for since.
However, many more experienced vapers criticise the performance of the Juul, and its disposable pod system isn't just wasteful and bad for the environment, it's more expensive too! In the UK, Juul has a much lower market share and the vape market but has certainly still made an impact.Of course, there are a lot of upsides to Juul and similar devices, particularly for those just getting into vaping as a way to help them quit smoking.
They are easy to use, super convenient and have low upfront costs compared to larger, more advanced vape mod devices, while still having many of the benefits of more expensive e-cigarettes. However, if you're a Juul user looking for a more affordable option, or a new vaper after a high-quality beginners device, look no further!Here are some of our favourite recommendations for long-term Juul users looking to make a switch or new users searching for a product that fits their needs.
Cheap Alternative to Juul
In Short: An entry-level vaper's dream with battery to spare!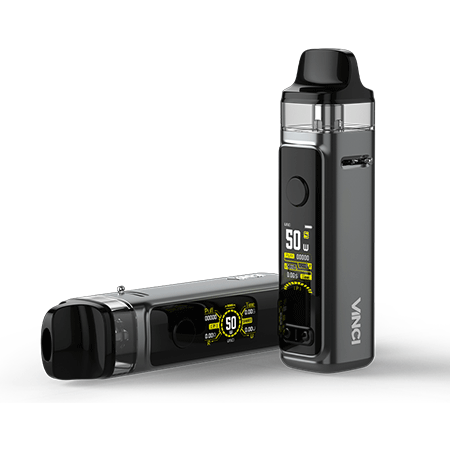 If you are a seasoned vaper, you will know that one of Juul's true draws is the smooth quality of its product; one that comes at a price. The VOOPOO Vinci 2 Pod Kit is a flagship item that carries a small form factor at an affordable price point. With a robust interior and a smooth aluminium casing, it's protected from harm and looks great while doing it. This mimics the style of Juul without breaking the bank and having the shoulder the cost of one-use pods.
A fantastic device that packs a surprising punch inside too, the Vinci 2 boasts high-quality mesh PnP coils to produce intense flavours and large, satisfying vapour clouds. A small device, the Vinci 2 is portable, durable and discreet. It also uses an automatic draw system, as well as fire draw, so you have multiple options at your disposal. Its low power, high-resistance vape style up to 50W is great for beginners and provides a vape experience that bears similarities to that of both a Juul and a traditional tobacco cigarette. To go one step further, it's also available in five smart colours and themes - carbon fibre, neon, blue, dazzling line or grey!
However, the biggest difference between the Vinci 2 device and a classic Juul is that the Vinci 2, an upgrade itself on its predecessor Vinci, is an open-system pod device. This means you refill the e-liquid pod with vape juice of your own, rather than simply clicking the pre-filled vape pods in and out when you need to refill. This can be a bit more of a hassle for some vapers, but most people don't find it to be much of a bother, and it has the advantage of letting you choose from the whole market of e-liquids! It's also much more affordable per ml of e-liquid than pre-filled pods.
In Short: An affordable and very similar Juul alternative.
The Voom Device is another great and affordable option that is very similar to Juul devices. The small, thin device casing is very smart to look at and even smarter to use! With an intuitive power output system that means you're always getting a smooth inhale and great nicotine hit, as well as a neat LED indicator that tells you when you'll need to recharge, there are plenty of advantages to the Voom device. Like the Juul, the Voom device comes with its own pre-filled Voom pods, available in one of nine exciting flavours (including Mint and Ice Mango) and in 20mg/ml nicotine concentrations, for a completely seamless vape experience! The Voom, like the Juul, also has a fairly high nicotine concentration in their e-liquids, making it simple for you to get a great cigarette replacement without breaking the bank!
Best Alternative to Juul
The XEO Void Vaporiser is an affordable and stylish device that gives you all the power you'd expect from a high-end, bulky vape mod in a neat, portable and stylish vape pen. The XEO Void Vaporiser is also one for vapers who like to make a statement, and is available in nine different colourways:
Black
Burst Sliver
Gunmetal Grey
White
Pink
Chameleon
Aqua Blue
Light Rose
Lime Punch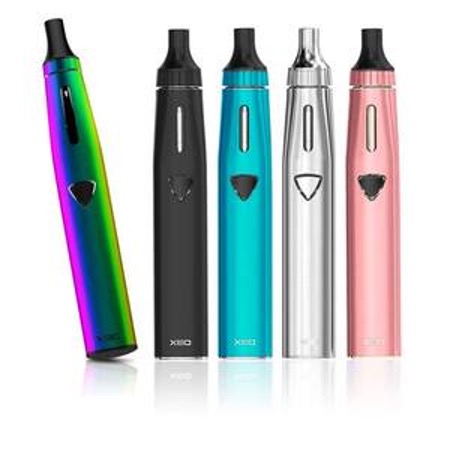 A real all-rounder, the XEO Void can do both regular and sub-ohm vaping, and is optimised for both regular and high-VG e-liquids, perfect for cloud chasers and flavour chasers alike. This device is made from high-quality materials and backed by exceptional German engineering, as well as featuring a hefty 1500mAh battery and long-lasting 2ml tank, so you're never left without your vape when you need it most. The XEO Void uses an open system, so you'll need to refill the tank yourself, and is a little thicker and heavier than a Juul or similar devices like the iQ Air, RipStick or Hangsen iQ, and is button activated rather than draw-activated, meaning you push a small button to activate the heating coil and vapour production, but this is a pretty intuitive system and most vapers get used to it very quickly when switching from one to the other.For new vapers looking for a device that will last them, or Juul vapers looking to upgrade to a more versatile and high-performing vape, the XEO Void is a reliable, stylish and solid option that will last you for years to come.
In short: For those for compact convenience and a great looking vape.
The SMOK G15 Pod Kit is a very compact device that fits a lot of power under its small hood! This is a device that is fantastic for fans of Juul as it is ideal for use with higher PG e-liquids, meaning a harsher throat hit, plus it's automatically activated upon inhalation, which many beginner and Juul vapers are used to. Its rounded edges and intelligent LED indicators make this an incredibly sleek and stylish vape to look at. It also comes with a 700mAh battery - more than enough for low wattage vaping at a fixed 15W, meaning less messing about with settings too
It is important to say that all these small vaping devices should only be used for responsible vaping and not used for secret or stealth vaping.
Finally, we have the iQ Air, a tiny device that doesn't compromise at all on performance. One of the true advantages of any Juul device is its pairing of a slim form factor, power, and flexibility. The iQ Air is a super-slim, portable product with dedicated temperature control technology. With many users complaining about the 'burnt' taste that can accompany the first few draws on a fresh Juul pod, this is counteracted with the device using dedicated nicotine salts that are smooth to taste and come pre-filled, to avoid clumsy dismantling or maintenance. And with a huge 200mAh battery, the iQ air can keep even the heaviest of vapers going throughout the day.
In Short: All of the style and great features of Juul, plus power and performance.
To find out more about the great selection of beginner friendly devices we offer get in touch with our team of vape experts, or to find your next Juul replacement, take a look at our range of vape pod kits.