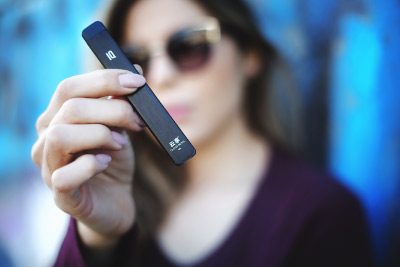 When it comes to vaping, it's almost impossible to avoid Juul branded products. First launched in 2017, the company has quickly set out its stall as a lifestyle brand that offers a one-size-fits all-vape product. But with reviews criticising the battery life, usability, and overall cost of the product; it's easy to find yourself turning to other brands on the market.
So, here are four of our favourite recommendations for long-term Juul users looking to make a switch or new users searching for a product that fits their needs. Starting with-;
The V2Cigs EX Series

Available as part of a beginner kit, the Ex series of e cigarettes are perfect for those that previously used conventional cigarettes or are looking to potentially cut back…but do it on a budget. Powered by USB, the device can be easily through a wall socket, battery, or any cabling that works with your phone. The Ex Series is no fuss, all performance, and is a perfect beginner vape for users of all backgrounds.
Cheap Alternative to Juul
An entry level vaper's dream with battery to spare
Vaptio C-Flat Mini Pod Kit If you are a seasoned vaper, you will know that one of Juul's true draws is the smooth quality of its product; one that comes at a price. The Vapito (little vape) is a flagship item that carries a small form factor at an affordable price point. Coming in at under £15, the device has a robust interior and a smooth aluminium casing, protecting it from harm and looking great while doing it. This mimics the style of Juul without breaking the bank and having the shoulder to cost of one-use pods.
Best Alternative to Juul
In short: For those for compact convenience and a great looking vape.
iQ Air One of the true advantages of any Juul device is its pairing of a slim form factor, power, and flexibility. The iQ Air is a super-slim, portable product with dedicated temperature control technology. With many users complaining about the 'burnt' taste that can accompany the first few draws on a fresh Juul pod, this is counteracted with the device using dedicated nicotine salts that are smooth to taste and come pre-filled, to avoid clumsy dismantling or maintenance. And with a stonking 200mha battery, the iQ air can keep even the heaviest of vapers going throughout the day.
In short:Best for those looking for Juul performance at a domestic price point.
V2 Pro Series 3X - For those looking for a true Juul beater, it's worth taking a look at the Vapour2 Pro series' lightweight and portable vape. Designed to offer a best in service offering at an affordable price point, the V2 series is designed to be a one-stop-shop for any serious user. Described as the 'Apple Mac' of vaporisers, any Pro Series model comes with a dedicated care and cleaning package, grinder, and maintenance kit. The model is also designed for multi-purpose use, allowing for the consumption of e liquids, herbal materials, or tobacco. So, if you're looking for a reliable, affordable product that can take a battering and keep working, this is the right one for you.