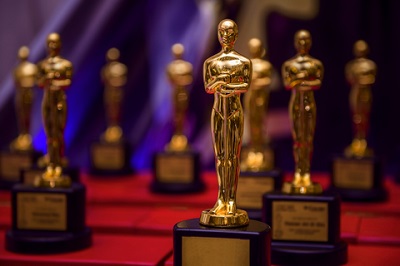 Vapour devices have exploded onto the scene in the past few years, this much we know. If you've been following along with entertainment news, you'll also know that quite a few celebrities have made the switch to vaping. Along with their electronic cigarettes or other vaping devices, they've been caught by many a paparazzi taking in a drag of vapour.
As the popularity in vaping has risen to even further heights, more actors, singers, and other known names have been caught vaping away. People like Katy Perry, Charlie Sheen, Katherine Heigl and, yes, Leonardo DiCaprio, are all known to partake in vaping, and they clearly seem to be enjoying it. So...what's the problem with that, right?
Unfortunately, not everyone has embraced this switch to vapour. Usually it is because of a lack of information or, even more likely, the exposure to misinformation. There are still way too many people who equate vaping with smoking, and thus see the fact that these role models vape as a negative thing. The disdain is misplaced, but it has spread into the most high profile of events too.
Yes, we're talking about the Academy Awards, otherwise known as the Oscars. For any movie lover, this is a crowning moment where they get to see which of their favourite actors gets the big prize. It's coming up at the end of this month, and it reminds us of the big story there was two years ago.
That's when Leo DiCaprio decided he would spend portions of the night vaping away on his tank system. Of course, we think he should be trying his hand at the V2 Pro Series, which would satisfy his needs while adding ease of use, but let's not digress there. It was admirable to see such a high-profile celebrity so at ease with his vaping, and this was two years ago when there was even less known about the benefits of vapour.
Wherefore Art Thou Leo?
Here we are on the cusp of another Oscars celebration and the question on the mind of some vaping fans is if Leo will make a similar show of his love of vapour. Will we see DiCaprio puffing away on some type of vapour device, after so clearly he made the switch years ago?
Unfortunately, that answer is likely to be no. Not unless he wants to violate the rules of the Kodak Theatre, where the Oscars will be held again this year. It turned out that those in charge of the event were not too happy with the many visuals of DiCaprio vaping two years ago. They followed up by adding vaping to their strict no smoking rules at the venue, and so the stage was set.
Yet, last year, just a month prior to the Oscars, we saw Leo once again flaunting his vape. This time it occurred at the Screen Actors Guild (SAG) Awards. Much was written about Leo puffing away there , with many having an eye toward the Oscars. Would Leonardo DiCaprio show up this huge event? He was slated to be one of the top contenders for the Best Actor award…would he come to the stage vaping away defiantly?
No, he didn't. He did, however, win that coveted award. Finally. Yet no vapour was around this time, as he restrained himself. We're sure he stepped outside from time to time with his favourite vaping device to take a drag. Hopefully he is using some great e-liquid that he enjoys, like fans of V2 enjoy our premium platinum e liquid .
It's a shame, and really the Oscars should be at least a little ashamed of themselves. Lumping in vaping with smoking is one of the major sins that will keep smoking rates up when they could be declining further. Hopefully they will come around someday soon. In the meantime, don't expect Leo to be vaping at the Oscars this year.