E-cigarettes are "much safer" than smoking and aid quitting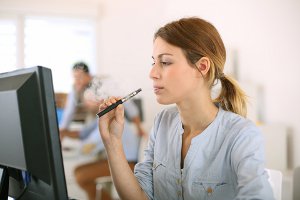 The Royal College of Physicians (RCP) says smokers who use e-cigarettes or prescribed medications - with support from their doctor - are more likely to quit smoking permanently.
Co-author of the RCP e-cigarette report, Professorr John Britton said e-cigarettes are extremely positive for public health and should be "encouraged and endorsed".
Nearly one in 20 adults in England uses e-cigarettes, and almost all of them are ex-smokers or current smokers who are trying to cut down smoking or quit smoking altogether.
The full story can be found on BBC News