Further Information
The V2 PRO Series 7 E-Liquid Cartridge is our largest E-Liquid cartridge (tank) and uses our best electronic cigarette vaporising technology.
This auto sensing magnetic e-liquid cartridge can be refilled around 15 to 20 times depending on how frequently it is used and refilled.
To get the best long term usage from this cartridge we recommend that you keep the cartridge regularly topped up with e-liquid because this will keep the wick moist to help give the best taste and vapour production.
The PRO E-Liquid cartridge will provide up to 2,000 puffs and the tank capacity is 2.5ml of e-liquid per refill.
The V2 PRO Series 7 E-Liquid Cartridge is for use with the V2 PRO Series Vaporizer 7 only.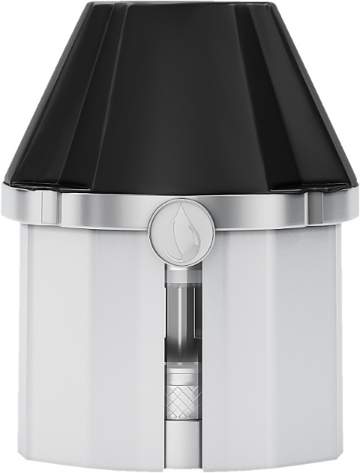 Customer Reviews
Write a Review
On the whole these are excellent cartridges with no leakage. I agree they are expensive compared my other unit but they are also miles cheaper than cigarettes. I have had a few containers lose the plastic surround or the silver top comes off with the mouthpiece. More glue required.
Team Vapour2 response: Just to let you know that we have passed your comment on as we do take all QC issues seriously.

Hi great cartridge lasts a while

A well engineered, robust cartridge that lasts a good while.

The cartridges are, like the vaporiser, very well made & long lasting. I have been using it for3 months now & apart from the plastic tip that keeps working loose after a couple of weeks ( which I Resolved with a bit of insulating tape) This apart I can't find many faults. The cartridges are easy to change for different products.
Solve the problem with the tips & V2 have got a winner. Oh nearly forgot the big drawback- it's damn expensive which will deter people but think about cost of cigs - you'll soon make savings grow.

Sadly the mouthpiece has a weak flaw point that locking it into the main unit and holding mouthpiece internal mouthpiece parts had two now. break on me now. Otherwise it is faultless

V2 Help Says: Your mouthpiece should be returned if it is faulty and it will be replaced.

Great service and product

Series 7 changed my smoking habit completely and thanks to v2 team for fast delivery and great service.