Further Information
The V2 PRO Series 3 Wax Cartridge may be used with Essential Oil, Wax or Gel Elements.
Turn your V2 PRO Vaporizer in to a wax/oil vaporizer by flicking out the magnetic E-Liquid Cartridge that comes with the PRO S3 Kit and dropping in a Wax Cartridge.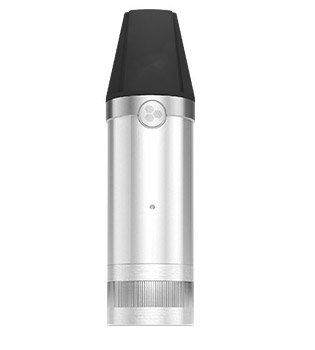 It is recommended that you change the wax cartridges after 20-30 refills. This does of course depend on the amount of usage and level of maintenance.
Provided that your Loose Leaf and Wax cartridges are properly cleaned after every use it is expected that it will last several months before needing replacement.
A full instruction leaflet explaining how to use your Vaporizer and the E Liquid, Loose Leaf and Wax/Oil Cartridges is provided with the V2 PRO Starter Kit.
Customer Reviews
Write a Review
Wax cartridge only for meltable concentrates

This will only vaporise actual wax or fully meltable resin. Any other type of solid will just combust.
Star rating not really fair, as hasn't been used for the purpose it was designed for. Probably great with meltable concentrate.

I think this thing is pretty cool, and if you're looking for something efficient with small amounts of material, that gives you just a handful of light draws, then this might be the one for you.
For the price I was impressed with its build quality and performance, and it'll always be known to me as the first pen vaporizer I've reviewed to truly vape dry herbs. If you're into concentrates the new wax cartridge also does a very good job, the vapor quality and smoothness is definitely above average.