Further Information
A Mega-Saver pack of 16 x 5 Packs of EX Cartridges. You also get FREE postage too!
The redesigned internal structure of the EX Cartridge produces 400+ puffs, roughly double that of our classic prefilled model, without adding any volume to the cartridge size. This revolutionary internal construction provides a 'tank' experience and ensures a consistent flavour profile, from the very first puff to the last. A small window on the side of the cartridge allows you to gauge your remaining e-liquid level at a glance. EX Cartridges have an airtight seal that makes the cartridge totally leak-proof. This seal optimizes air flow, allowing for thicker vapor production without the need for priming.
Save £2.69 per pack (approx £43 overall) when compared to buying the packs separately.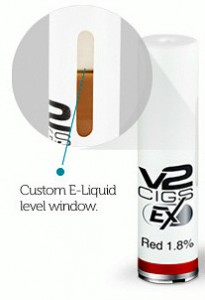 Indicator Window – A small window on the side of each EX Cartridge lets you easily gauge how much e-liquid is left. Once the cartridge is done, simply remove it from your electric cigarette battery and discard!

Airtight Seal – Who says a flavour cartridge can't be leak-proof? Not us. EX Cartridges feature an airtight seal that prevents leakage and optimizes air flow, providing thick vapor production with no need for priming.
Customer Reviews
Write a Review
I don't understand why no one bothers to review these. They are an excellent product. Elegant shape when fitted to the batteries as well