To our loyal Vapor Couture customers:
As the electronic cigarette industry evolved it became clear that the VC line of products was no longer able to offer consumers the vapour experience they were looking for.
Vapers and e-cigarette users are seeking a higher level of power and vapour production and the lightweight & ultra slim VC design was not able to do this over a long period of time. For this reason, VMR Products discontinued the Vapor Couture brand but retained the popular e-liquid flavours and added extra colours to the Classic and Long Battery range.
So don't despair!
Many of the elegant shades and refined flavours that Vapor Couture* was known for can still be found at V2 Cigs UK. Our EX line features batteries in a variety of eye-catching patterns. The advanced technology of EX Batteries comes in popular VC colours like Rose Gold, or find a new favourite among cool shades like Opal or Blue Pearl. And we didn't forget about flavours: all the Vapor Couture flavours or their equivalents can be found in the V2 Cigs Classic Cartridge range.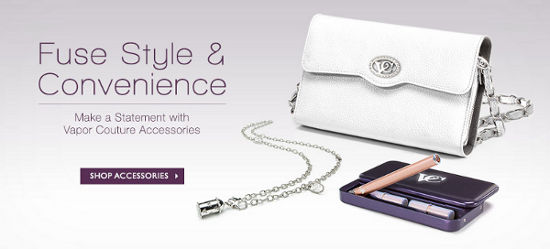 Vapor Couture was an exclusive line and features lightweight ultra-thin jewel-tipped 7.9mm diameter rechargeable batteries with fashionable finishes and battery colour.
If you need any help or advice with matching your flavour/strengths choices please contact our friendly customers services team in the UK on 01733 555 555.
*Please note that Vapor Couture cartridges and batteries are not compatible with V2 cartridges and batteries.