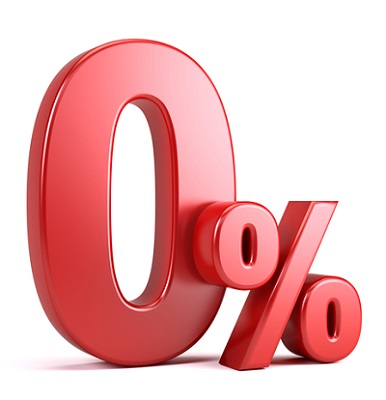 Here's a topic that there simply isn't enough public awareness over. More than that, often people who are new to vaping, and even veterans, are confused about which nicotine levels are right for them. This comes up again and again with customers, and especially now that the new Tobacco Products Directive (TPD) has come into effect. One of the several changes that the TPD has brought with it is the elimination of the highest nicotine level we used to carry, which was 2.4%.
All of this makes it perhaps the perfect time to talk about nicotine levels and how you find your comfort point with them.
Why Nicotine Levels Matter
If you're a current or former smoker, you know just how important nicotine is. It is, of course, the substance that you crave as a smoker. It's also what allows people to make the switch to vapour. When you are intent on making that change to vaping, it is essentially that you have the right level of nicotine to support it. If you don't have enough, you'll feel a lacking that will likely send you back to how you were getting your nicotine before. If you have too much, it doesn't feel right either.
There is also no-nicotine e-liquid and many people do take an approach to slowly lower their nicotine levels. Yet, especially for those first making the switch, it is imperative that you find the right level to enable your transition to vaping.
Which Level is Right for You
This question is the key, yet there isn't an exact answer. We're all different and so are our bodies. That means different people will react in different ways to various nicotine levels. However, there are still general frameworks here that will set you on the right path. Based on what your smoking practices are were, you can estimate fairly well which nicotine level you should get started with, even if it may need to be adjusted later.
For a regular smoker, your best bet is to start out at the 1.8% nicotine level. This will be able to mimic more closely what you are used to. If you smoke light cigarettes, you may be able to use the 1.2% level instead, although when first making the switch it may be beneficial to overshoot your level rather than undershoot.
If you are used to smoking ultra-light cigarettes or are not smoking regularly, the 0.6% nicotine level may just be enough for you. Again, you should probably fall on the side of too much rather than too little, especially when you are initially making the switch to vaping.
If you smoke sparingly then a no-nicotine or 0% level could work too. This will give you the physical sensation that vapour provides and that may just be enough. For more information on nicotine levels as well as V2 flavours, check out this flavour guide page as a general guide.
Maximizing Your Nicotine
Now, with the elimination of the 2.4% nicotine level, it may leave some people with less than they would like. If you feel like the 1.8% nicotine level is below where you need to be, there are a few ways to maximize your nicotine. You may not get more nicotine by volume, but it will enable you to feel more satisfied with what you have. Below are a couple ways to do just that.
Use a lower resistance coil. With less resistance, you are enabling your e-liquid to create more vapour at a time, and thus more nicotine along with it. Here we're mainly talking about sub-ohm vaping. Using an atomiser with a rating of under 1 ohm will get you that effect. The V2 Vsavi PRO 3 was made for just this purpose and comes with standard (ideal for higher PG eliquid), as well as a sub-ohm (ideal for VG eliquid) atomiser.
Use a higher power setting on your vapour device. This will help create the same effect that sub-ohm vaping does, which is to produce larger amounts of vapour and along with it more nicotine. Along with the Trinity, you can achieve this with the V2 Pro Series 7 vaporiser that comes with variable voltage and temperature control.
Either of these options will help you maximize your nicotine, but you also need to be careful. If you combine a higher power setting with lower resistance, you are liable to burn out your coils and you'll run through atomisers very quickly. Not to mention it will have this terrible burnt taste too.
If you stick to either of the V2 kits we mentioned, you aren't likely to have this problem. Whichever route you choose, know that finding and attaining the right nicotine level for you is paramount to making the successful switch to vapour. If you still have any questions about the right nicotine level for you, our dedicated customer service team will be happy to assist. Feel free to reach out to us so that you can make the best of your vaping experience.